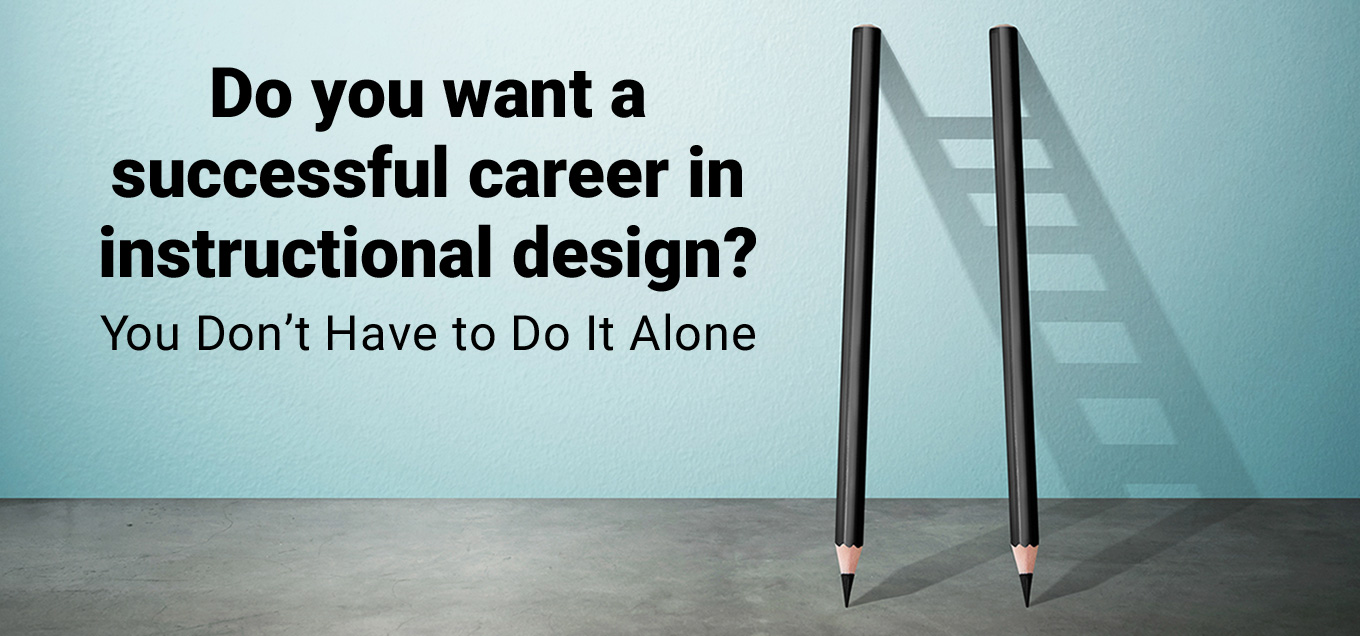 Already a member? Login
People often struggle alone when they seek to transition to a new career or to develop new skills in their current career. But when you join a community, you gain from the knowledge and experience of others.
Become a member of the Mastering Instructional Design Community for learning, discussion, connection and support. Benefit from being part of a focused community. Beginners are welcome! And you can can cancel at any time.
You'll have access to: a live four-week Visual Design for Learning Design course starting April 13, 2020; an Instructional Design Toolkit (worksheets, checklists and job aids for every step of the process); bimonthly member calls; as well as access to four self-paced courses: An Instructional Design Process, Audience Research and Analysis,  Mastering Adobe Audition and Mastering Articulate Storyline 360 (in progress).
Here's what members are saying:
"I got the job!! Your workshops helped me stay positive and gave me a review of the materials in instructional design that I needed to really ACE the interviews! Thanks again!!!" – Lora
"Love the toolkit! Thank you for taking the time to put it together!" – Michelle
"I am taking a course thru a university and your membership/courses are already helping me better understand, and give another perspective to, what I am learning." – Wendy
Courses
Live and self-paced
Discussions
Discuss topics important to you
Online Events
Take part in bi-monthly Q&A calls

ID Toolkit
Instructional design job aids

Community
Learn faster in a community of practice

Support
Get and give support and help
If you want to learn modern instructional design or improve your instructional design skills, you don't have to do it alone.
Already a member? Login