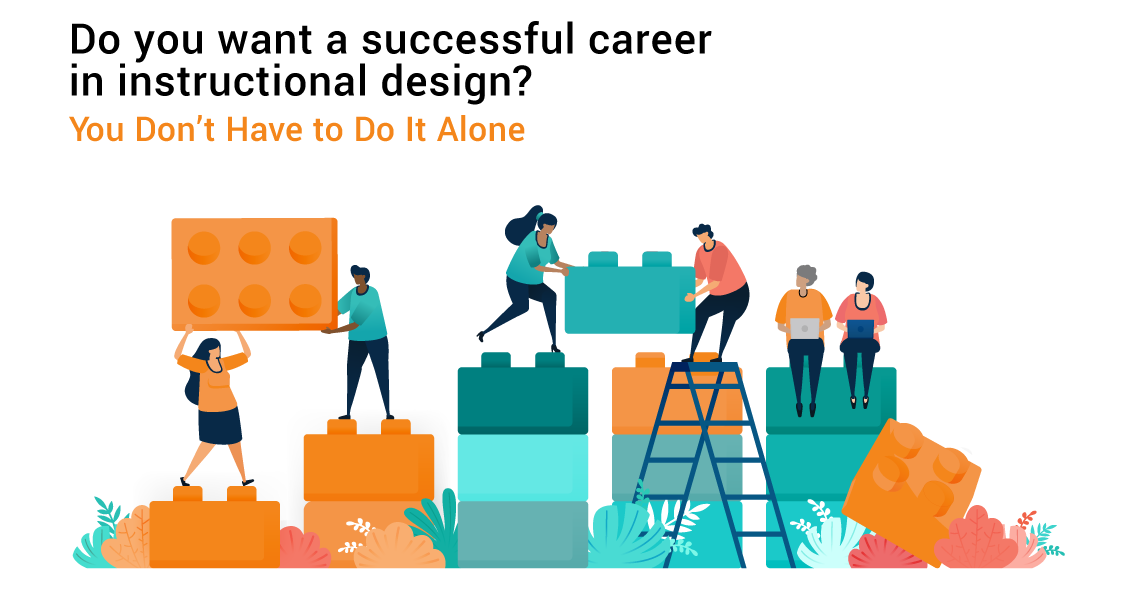 Already a member? Login
You've come to the right place if you want to start a career in instructional design or improve your current skills. 
Hi, I'm Connie Malamed, the founder of this community. MY goal is to help you reach YOUR goal. Designing learning experiences is a great career! You help people learn and grow … you solve creative challenges … and your analytical brain gets a workout. That's my definition of fun.
I've been an instructional and visual designer for 20+ years. I publish The eLearning Coach website and podcast, wrote two books, have worked with all kinds of clients, teach workshops internationally, and was honored with the Learning Guild Master award for my contributions to the learning technologies industry.
---
When you join the Mastering Instructional Design community, you'll find many different ways to learn … through live and self-paced courses, assignments, discussions and asking questions on calls or in the forums. You'll benefit from the experiences of others. You'll feel supported. It's inspiring to be part of a focused community. And it's fine to be a beginner here.
In the community, you have access to extended live courses, short workshops, an instructional design toolkit (worksheets, checklists and job aids for every step of the process), bimonthly member calls, and access to self-paced courses. What courses are available? An Instructional Design Process, Audience Research and Analysis, Visual Design for Learning Design, Accessibility,  Expert eLearning Strategies, Writing Effective Test Items, Working with Subject Matter Experts, Mastering Adobe Audition and Mastering Storyline. More courses will be coming!
Mastering Instructional Design offers you:

Courses
Live and self-paced courses

Forums
Ask questions or get feedback

Bimonthly Calls
Hang out for a training or Q&A

ID Toolkit
Resources that make work easier

Community
Learn from members

Inspiration
Discover new ideas
Here's what members are saying:
"I got the job!! Your workshops … gave me a review of the materials in instructional design that I needed to really ace the interviews!
"You really have a fantastic way of presenting content and making it stick."
"I like how you teach—not too heavy, but just enough to teach us the essence, and put us on our own path to explore further."
"I have to tell you that I love your courses, and my employer has agreed to pay for my membership."
"I really enjoy your courses … a wonderful learning experience! My best ever."
"I am taking a course thru a university and your membership/courses are already helping me better understand, and give another perspective to, what I am learning."
If you want to learn modern instructional design or you want to improve your instructional design skills, you don't have to do it alone. You can join today. Beginners are welcome! And you can cancel at any time.
Already a member? Login