Learn and Build Real-World
Instructional Design Skills
Live Classes and On-Demand Courses
in a Supportive Community
Already a member? Login.
You Shouldn't Have to Search Everywhere to Update Your Skills.
Are you overwhelmed piecing together the information you need to learn instructional design? Feeling confused about how to move forward?
You can gain clarity at Mastering Instructional Design if you want to switch careers, start freelancing, find a better job, or upgrade your current skills.
Your Subscription to Mastering ID Gives You Access to Everything in One Place:
Live Classes
On-Demand Courses
Workshops
Peer Connections
Expert Guest Speakers
Job Aids and Resources
Discussion Forum
Bi-Monthly Member Calls
Hey there. Good to meet you.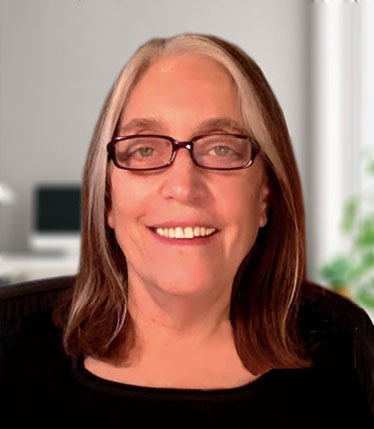 I'm Connie Malamed and I'll be your guide. I help people like you learn and improve their instructional design skills so you can gain confidence and proficiency in this field. My super power is breaking down complex material into clear explanations. I've helped hundreds of people gain competence in instructional design and I'd love to help you.
I've had my own ID business for 20 years, wrote two books on visual design, publish The eLearning Coach website and podcast, and was honored with the Guild Master award for contributions to the industry. Scroll down to see what members are saying.
See What Members Are Saying
How to Get Started


CLICK GET ACCESS & CHOOSE A PLAN
Quarterly: $90 every 3 months
Monthly: $37 every month
Group Pricing: Email support for info



START LEARNING
IN YOUR OWN WAY
Take a self-paced course
Attend a live virtual event
Ask a question in the forum



GAIN CONFIDENCE &
CHANGE YOUR FUTURE
Get clarity
Attain your goals
Have an impact on the world

You can cancel any time.
Practical On-Demand Courses:
An Instructional Design Process
Audience Research and Analysis
Visual Design for Learning Design
Expert eLearning Strategies
Accessibility
Mastering Adobe Audition
Mastering Storyline
More courses will be added
Recorded Workshops:
Building an Online Portfolio
Writing Effective Test Items
Mastering Audio Scripts
Working with Subject Matter Experts
New ones added regularly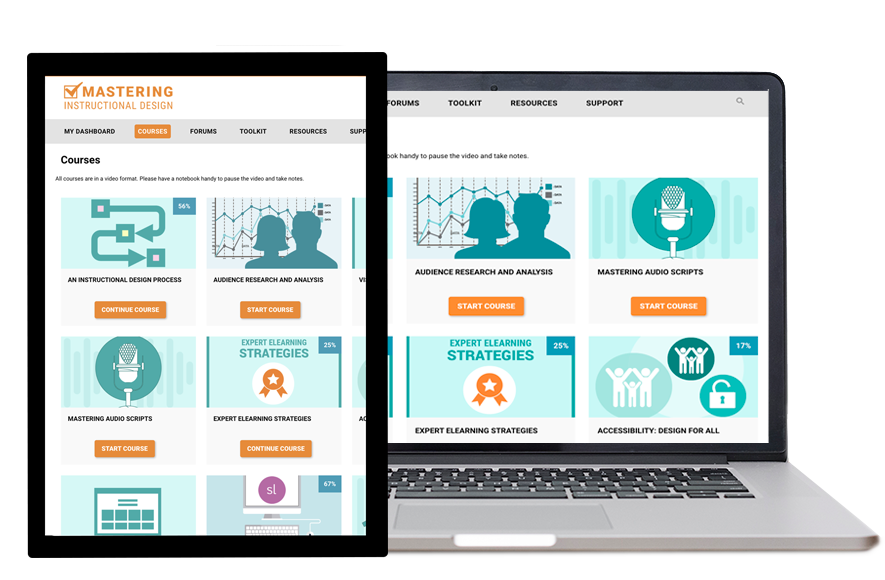 You can cancel anytime.
Do you have questions about a career in instructional design?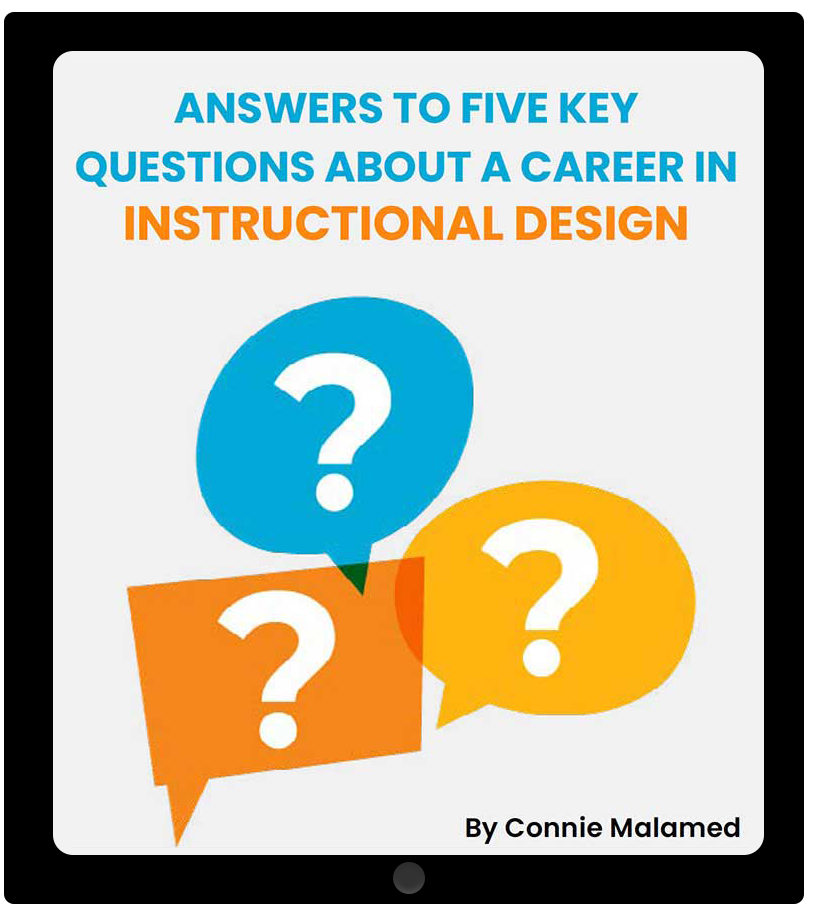 Download my quick-read eBook, Answers to Five Key Questions About a Career in Instructional Design.
.